FootGolf Euro's 2019
We were delighted to see three FootGolf Kildare representatives on the Irish Team at the Euro's, held in Magnolia Park at the end of September. Damien Coyne, Patryk Kwiecien and Mark Duggan flew to the UK to represent Ireland in one of foremost events in European FootGolf. Facing Switzerland in the first round proved no real challenge for this Irish Team, beating them 7-2 in the first of their 3 group games, becoming the first Irish FootGolf team to win a team game at a major event! A fantastic achievement for the team and a proud day for FootGolf Kildare to have three of our lads out there making history. Congratulations to all involved!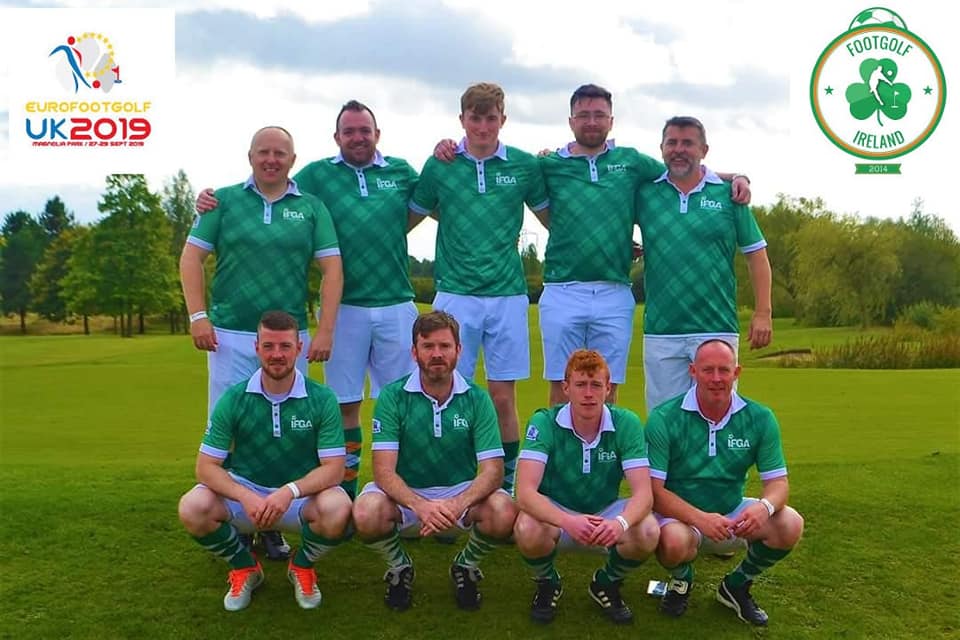 Past Events:
Rewarding Loyalty… Pick up one of our Loyalty Cards today and get every 6th round free!